Brush Tailed Rock Wallabies

The latest update from Friends Of The Brush Tailed Rock Wallaby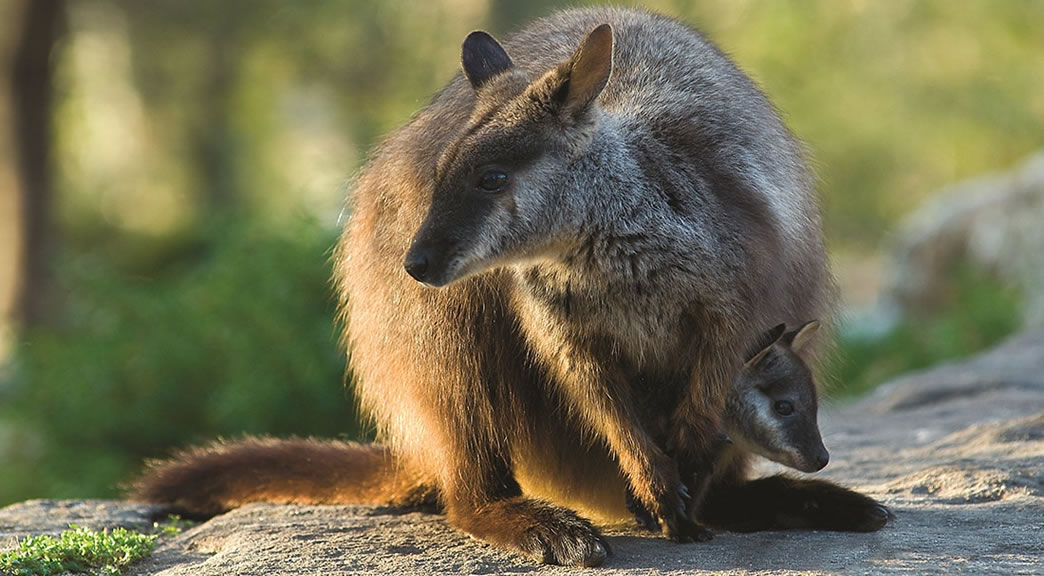 Here's the latest update on how the endangered Kangaroo Valley Rock Wallabies are faring, from Friends Of The Brush Tailed Rock Wallaby, who we support by donating $5 from each day trip to their very worthy cause.
"Despite everything that the Brush Tailed Rock Wallaby colonies of Kangaroo Valley have been through over the past twelve months, the Friends Of The Brush Tailed Rock Wallaby have been able to achieve a great deal of work. The colonies are at a stable number, the biggest factors affecting the growth of the population is the loss of older individuals because of injuries and natural causes in conjunction with the loss of emerging young.
The biggest threat still facing our emerging young is the presence of feral cats and foxes. Over the last twelve months, the Friends have funded over 300 hours of trapping and shooting in and around the colonies with approximately $9 000 being spent on the work undertaken by the Bagnalls in partnership with NPWS. It is thanks to the generous donations of our supporters that we have been able to keep up the fight against feral predators.
Additionally, the fire which tore through the Creek Colony is still have an ongoing affect on the natural habitat of the BTRW. Inkweed (Phytolacca octandra) has been an issue in the area but through the impeccable work undertaken by our contractor, Juliet Dingle, we have been able to get on top of this preventing further spread into key parts of the colony.
An additional $3630 was spent on the weeding at the Creek Colony in the past three months, bringing the total spent on the project to approximately $6930. A significant part of this was funded by the $5000 grant awarded to the Friends of the Brush-tailed Rock-wallaby from the Bushfire Recovery for Wildlife & Habitat Community Grants Program in early 2021."
How we're helping
High and Wild will donate $5 on each full day trip to Friends of the Brush Tailed Wallaby who are working to protect the Kangaroo valley colony.
Funds raised are being used for food drops to remote wallaby colonies. As the bush recovers from the recent fires and food becomes more available we will direct funds into other programs supporting these endangered animals.
To help support these animals, simply tick the box on checkout and we'll send $5 from your booking to Friends of the Brush Tailed Rock Wallaby.
Book a Canyoning, Abseiling, Rock Climbing or Bush Survival adventure today!