Brush Tailed Rock Wallabies

The latest update from Friends Of The Brush Tailed Rock Wallaby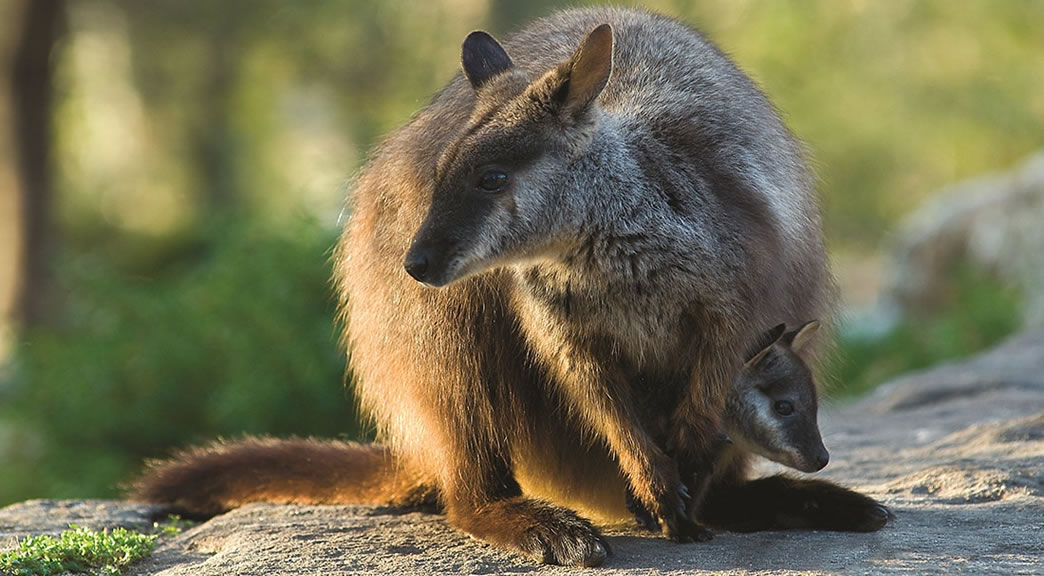 Here's the latest update on how the endangered Kangaroo Valley Rock Wallabies are faring, from Friends Of The Brush Tailed Rock Wallaby, who we support by donating $5 from each day trip to their very worthy cause.
—
"Thanks to a network of monitoring cameras and dedicated NPWS staff who use identifying features, such as blazes and distinctive ear notches, we are able to 'roll call' and check out what all of our unique individuals are up to every six weeks!
The Creek colony population is gaining momentum this year, with 13 breeding age females taking up residence there; all of which are producing more joeys! The joeys are slowly starting to leave the pouch for short intervals, building up their muscles and co-ordination of their gangly limbs. Some are still a little shy and will begin to pop their heads out over the next couple of months.
Sadly, some of our youngsters could not withstand the winter, however the dense post-bushfire understory has potentially afforded a little extra protection for our new joeys from introduced predators (every cloud has a silver lining).
Our newest members of the Creek colony are surrounded by five sub adult wallabies that have reached 18 months of age. Three of our male rock-wallabies have gone missing in action since July, which may be caused by dispersal as a result of competition amongst the males.
We are hoping the boys sort out their quarrel and we see them on the monitoring cameras again soon!"
How you can help the Rock Wallabies
High and Wild will donate $5 on each full day trip to Friends of the Brush Tailed Wallaby who are working to protect the Kangaroo valley colony.
Funds raised are being used for food drops to remote wallaby colonies. As the bush recovers from the recent fires and food becomes more available we will direct funds into other programs supporting these endangered animals.
To help support these animals, simply tick the box on checkout and we'll send $5 from your booking to Friends of the Brush Tailed Rock Wallaby.
Book a Canyoning, Abseiling, Rock Climbing or Bush Survival adventure today!