Team Building

Unforgettable Team Building Activities in the Blue Mountains
Do you need a new way to boost morale, reward a team achievement, and blow away the COVID blues?
Abseiling, rock climbing and canyoning offer a safe, adventurous and inspiring way to bring your team together. These experiences are perfect way to develop group cohesion, strengthen bonds and uncover hidden strengths. Plus – it's a really fun way to spend a day!
We offer team building activities tailor-made to your team's needs, from a half-day adrenaline boosting abseiling trip to an epic overnight bush survival adventure. Check out these options, and get in touch with our team to put together an experience that gets your group moving, interacting, supporting each other and rising to challenges in a whole new way.
Get in touch
Call us today on (02) 4782 6224 to start planning an experience that will bring your team together like no other.
Enquire now
Top 3 Blue Mountains Team Building Activities
Empress Canyon Adventure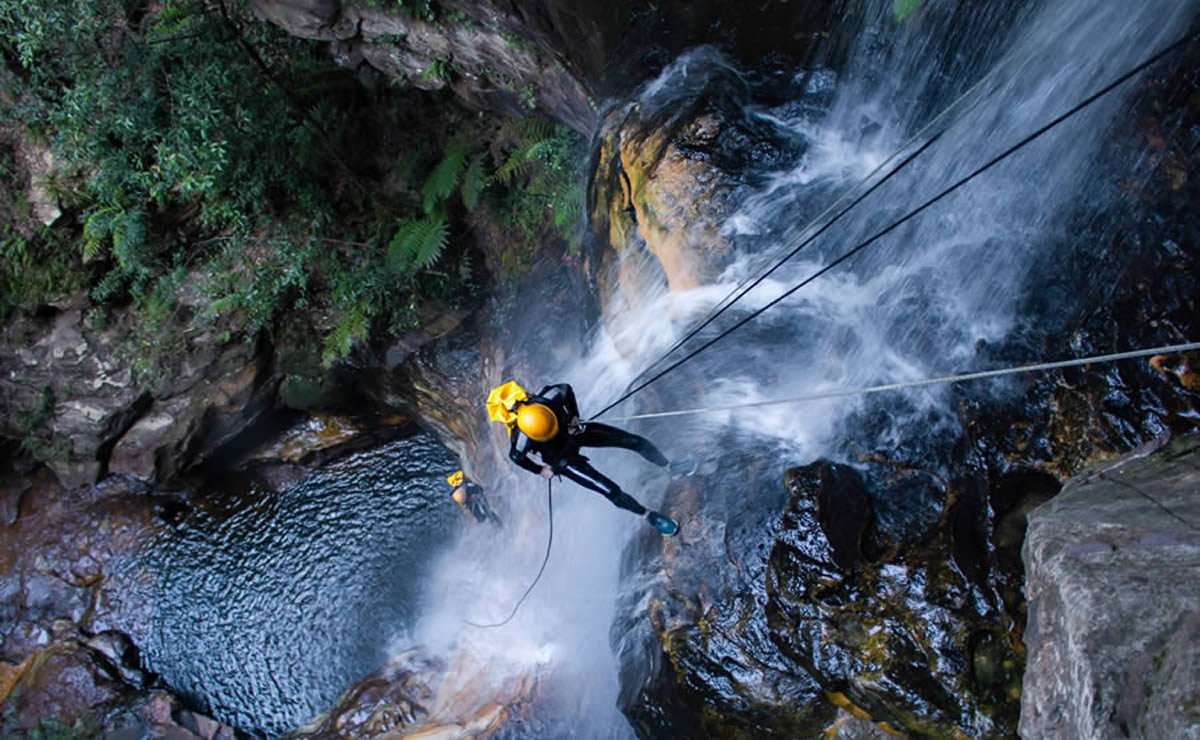 For a team day out they'll talk about for years, look no further than Empress Canyon. After a morning's introductory abseiling session to get everybody comfortable and ready, we jump into one of the most exciting canyons in the Blue Mountains. Get ready for a high-octane afternoon of water jumps, slides and a final 30-metre abseil straight down a waterfall into a deep waterhole. Beginner friendly but packed full of adventure, this is the perfect spring-summer day trip.
One of the most accessible canyons in the Sydney region, Empress can be done as a day trip from the city, or speak to our Team Building Activity Co-ordinator for accommodation options.
Mini Jump Abseiling Adventure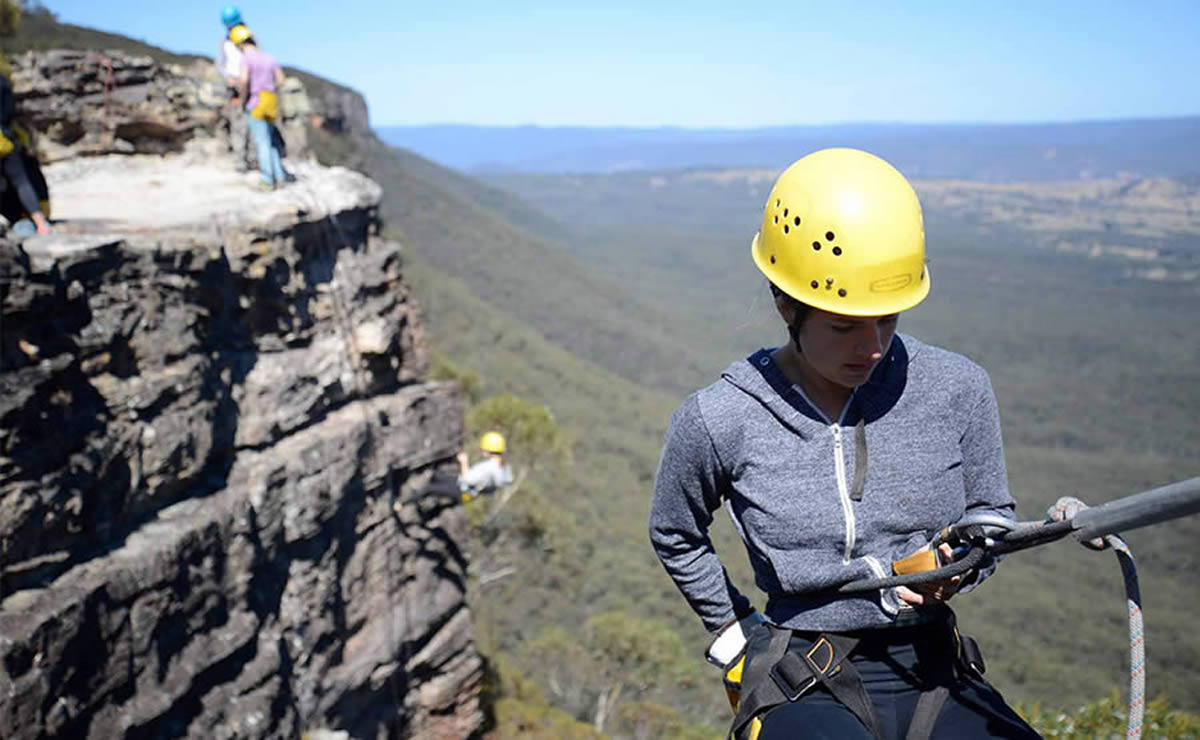 Got a colleague you'd like to see walk backwards off a cliff? Come watch them do it under the instruction of our expert guides. Start with a simple 5-metre abseil to steady the nerves and get everyone up to speed. Next step up to the challenge of a 15-metre cliff, before you take on the daddy of them all – a 30 metre overhang drop with the most stunning views over the Blue Mountains wilderness.
The Mini Jump is a perfect shorter activity and a big hit with larger groups.
Bush Survival Adventure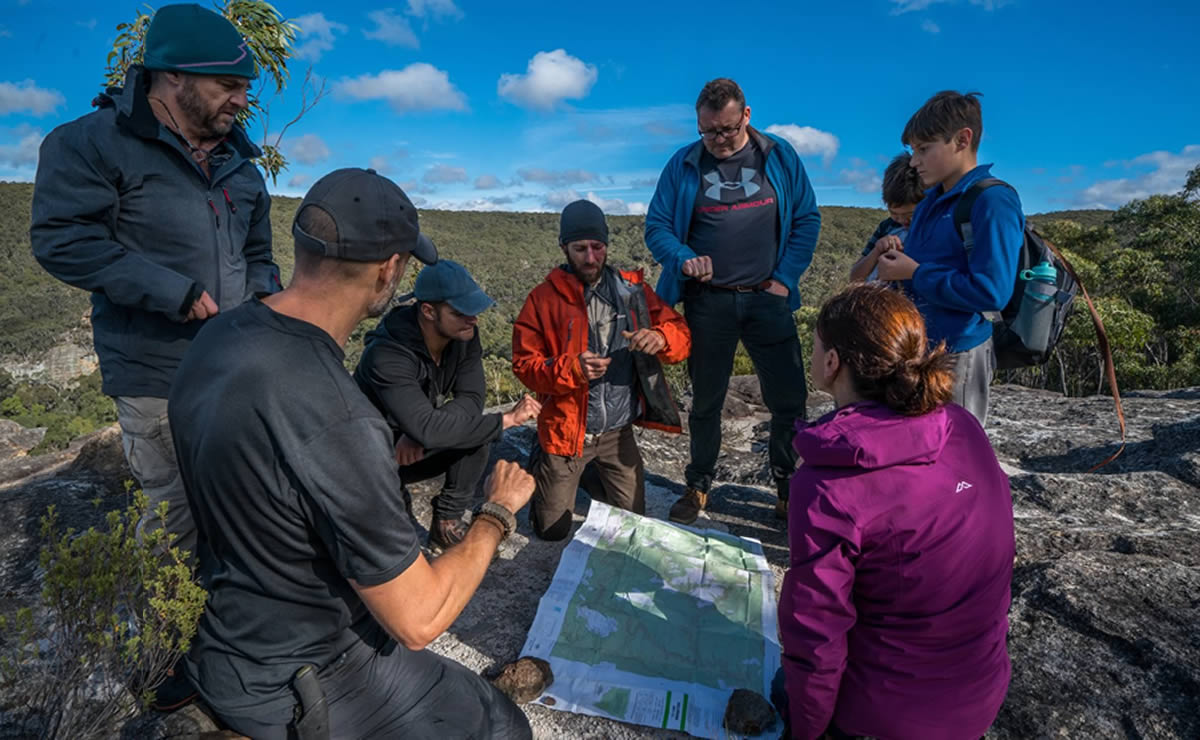 For an experience that truly challenges the ordinary, our two-day bush survival course is a small team-building activity led by experienced guides who've lived the skills they teach.
We ensure safe outcomes with huge potential to learn new skills, bond, collaborate – even get involved in a little friendly competition! Build shelters, make fire with friction, learn to navigate new challenges (or old ones in a new way).
Transformational Outcomes
Maybe you're thinking outdoor activities are just for the hyper-fit and fearless. But what about those who are not so fit or physically confident?
We have designed our activities to suit diverse groups. Our highly trained guides have helped thousands of people WAY more reluctant than your team to take giant steps into a new sense of courage and confidence.
By the middle of the morning group members will be working through their fears and discovering new sources of strength. The big talkers may have their confidence tested. Others will emerge as leaders to support and encourage other team members. And because nobody should ever feel they've failed, we make sure there's a positive outcome for any members of your group who may choose not to participate. There's always a role as team photographer and/or cheerleader.
Classic Adventures, Covid Safe


We're a certified Covid-safe business, and our guides and operations staff work meticulously to make sure every aspect of your trip is safe.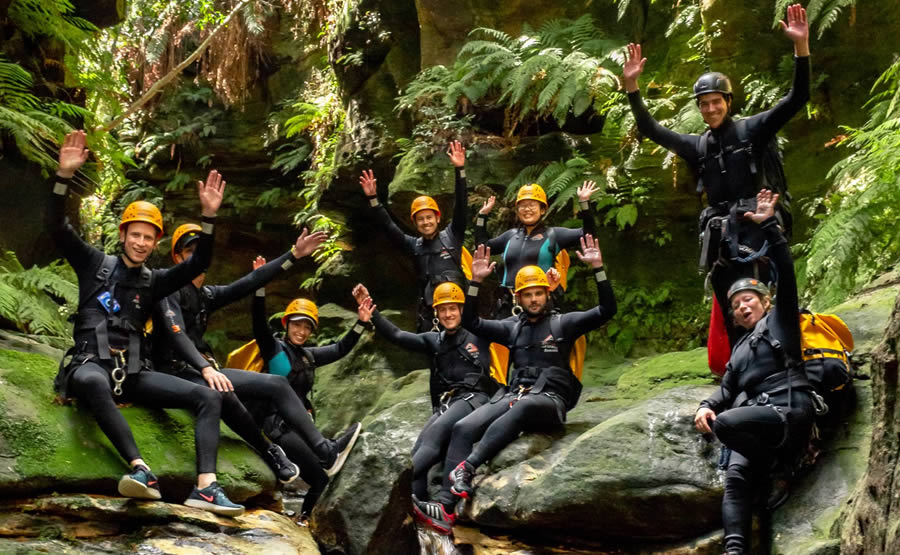 Enquire now
Let us know a little about your team and what you're looking for and we'll be in touch to discuss the options!
Get in touch
Call us today on (02) 4782 6224 to start planning an experience that will bring your team together like no other.
Enquire now