Special Sunday 3rd December $295 normally $310
Special Saturday 2nd December $280 save $30
Empress Canyon
A fantastic abseiling/canyon combination, one of the Blue Mountains' best!
The first half of the day is abseiling, starting with a 5-metre-high cliff and building up to 30-metre-high cliffs during the morning.
After our famous lunch, it's a scenic 20-minute walk to the start of the canyon. Wade into the creek that descends the narrow, slot-like canyon and within a few seconds you are jumping into a rock pool, the first of several jumps and swims. This canyon is an exciting affair with water jumps, exhilarating swims, water slides and fantastic scenery.
The final descent out of the canyon is one of the best waterfall abseils in the mountains. Clip into the rope, step back and follow the 30-metre waterfall down to the deep rock pool below. This is not just a brilliant waterfall abseil but also a fantastic photo opportunity.
We have no hidden costs or credit card fees!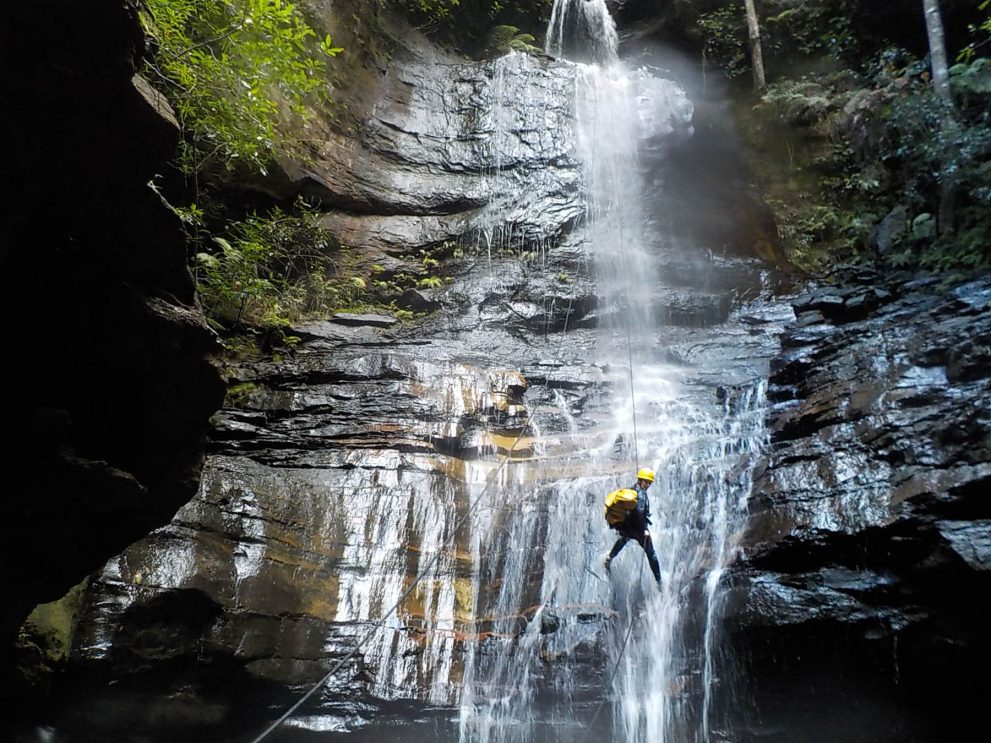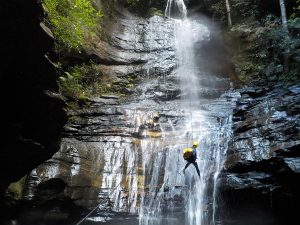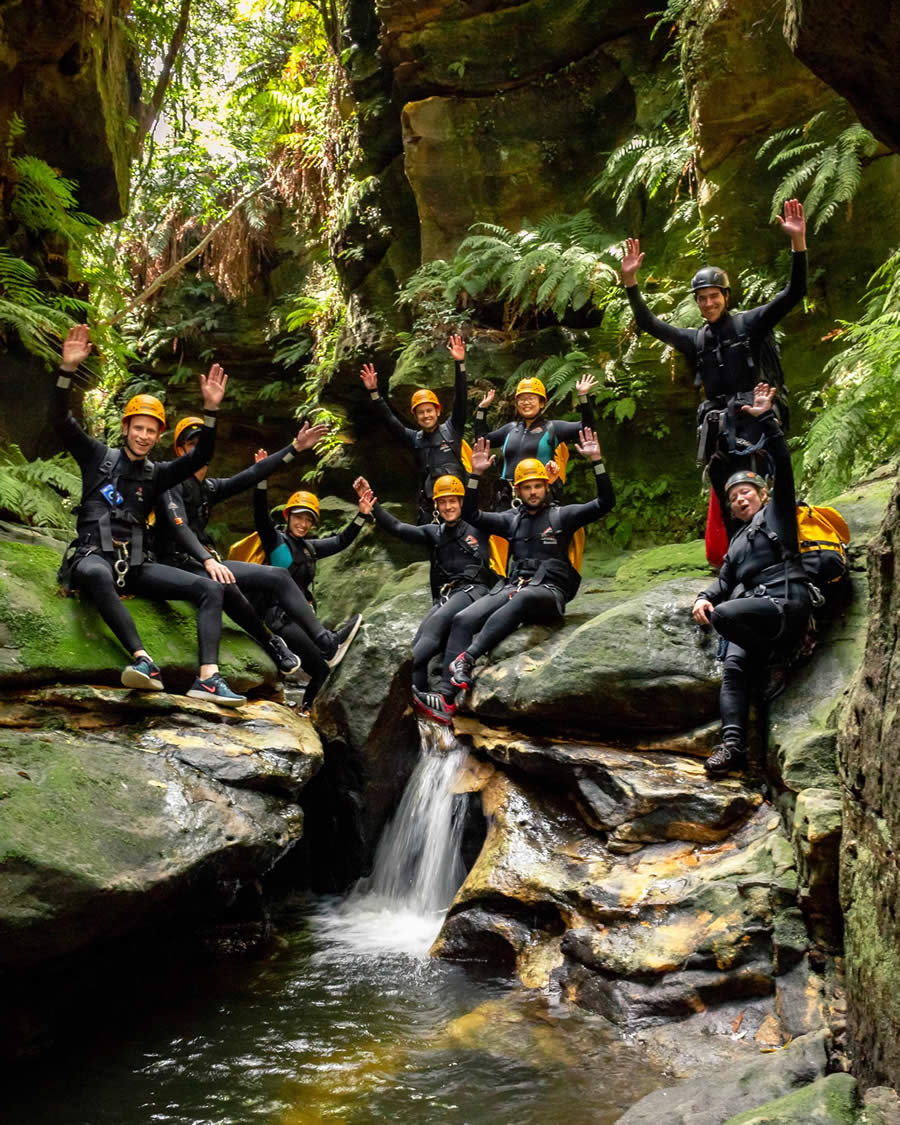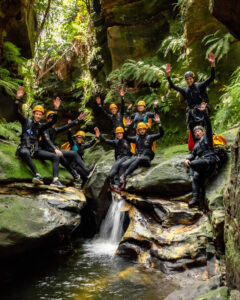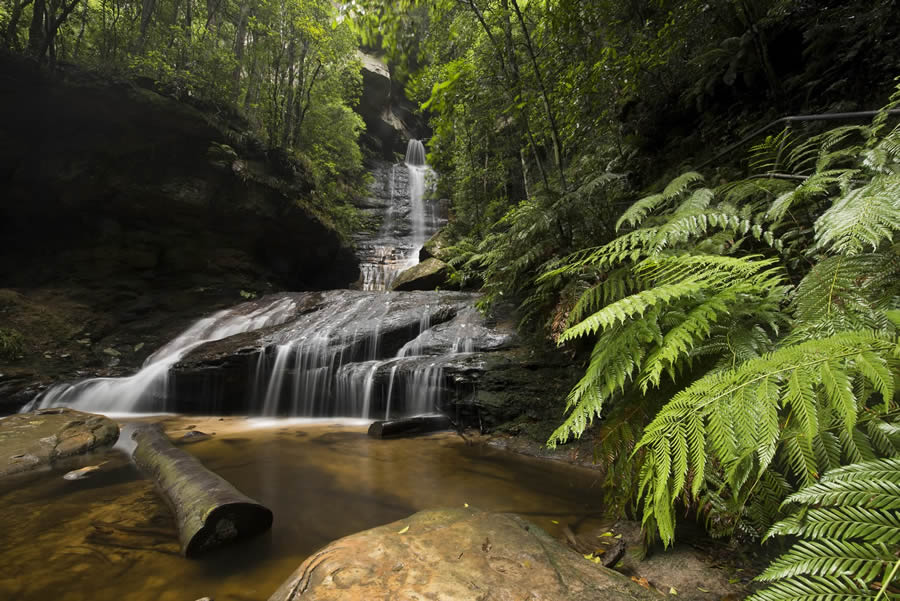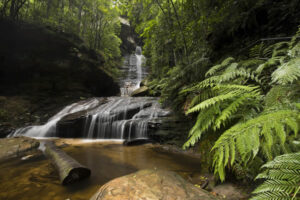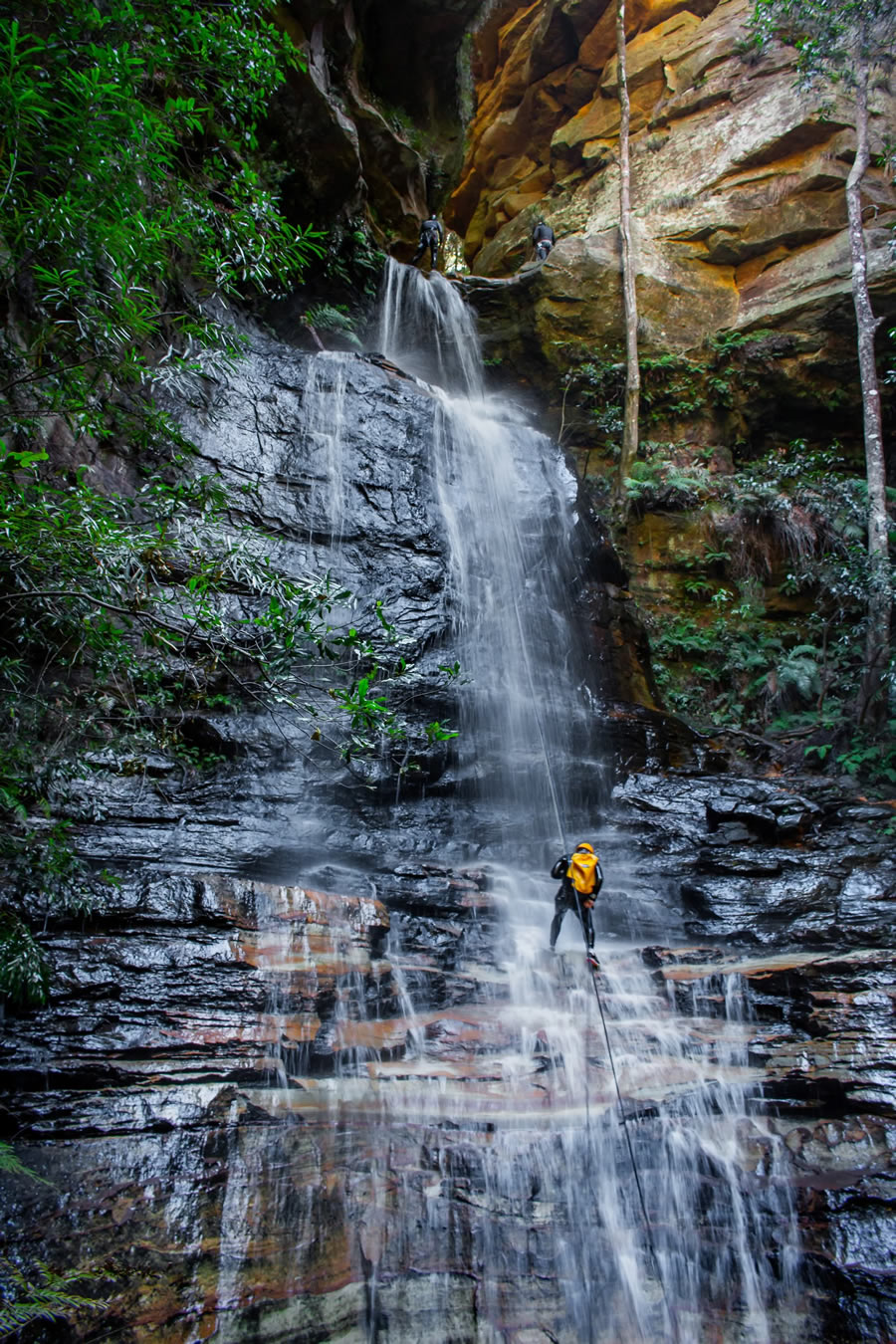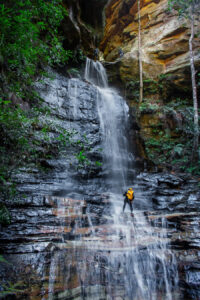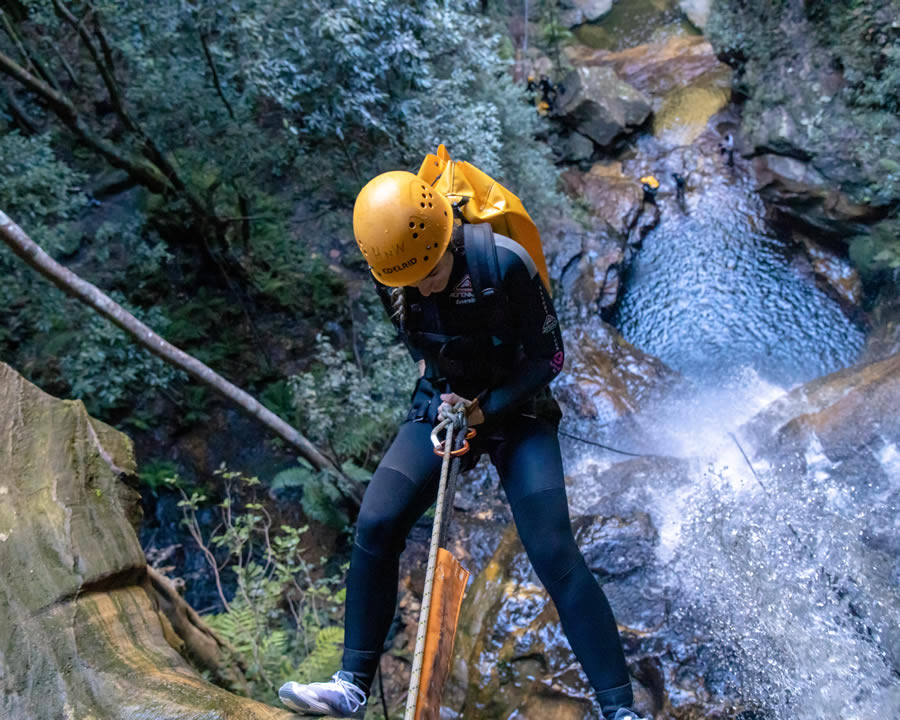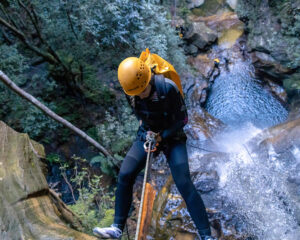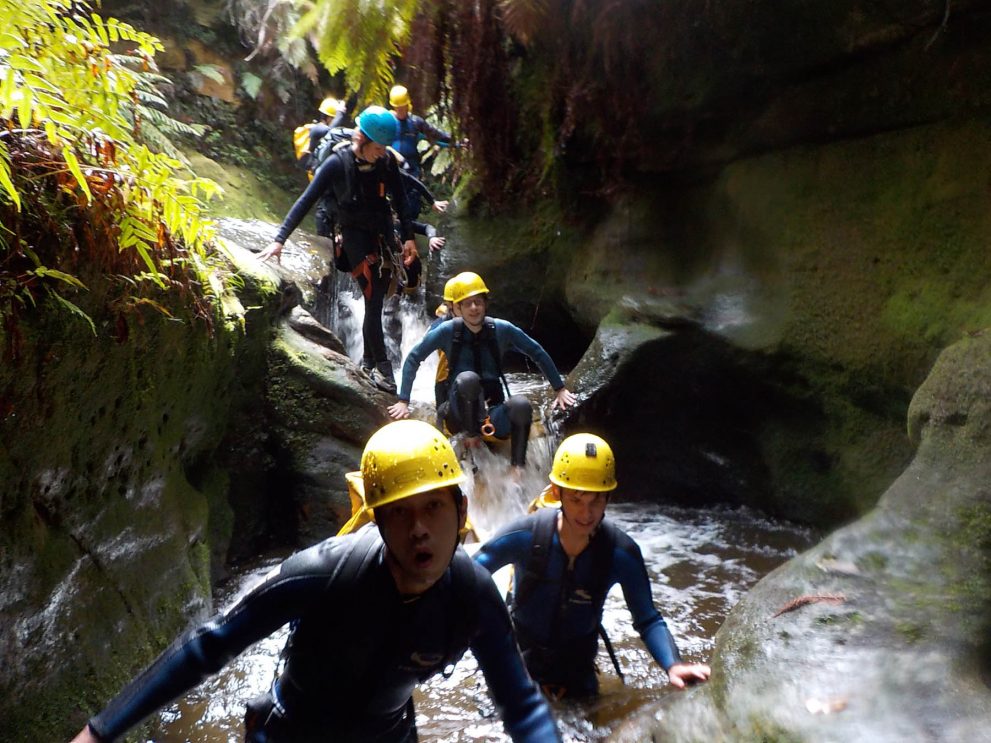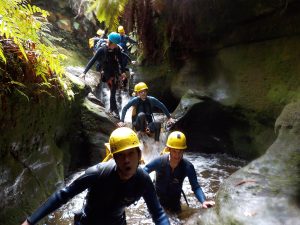 Special Sunday 3rd December $295 normally $310
Special Saturday 2nd December $280 save $30
Live reviews from around the web
Click below to read all our reviews