Tigersnake Canyon
Tigersnake is a very narrow and deep canyon with several long abseils and some wet sections (wading only).
Half an hour of walking through the Wollemi National Park takes you to the beginning of the canyon, a slot in the ground barely a metre wide! Here you abseil into the canyon with a pool of cool water awaiting you at the bottom – luckily it will only be ankle-deep.
After some wading, another short abseil and a downclimb, you arrive at the first long abseil, this one situated next to a waterfall.
It's here that the canyon opens out into a beautiful rainforest gully until you reach the second and spectacular long abseil, a big drop into the dark chasm sliding down between two canyon walls just 2 metres apart.
The trip through the deep and dark canyon is a fabulous and unique experience. We have our famous lunch surrounded by ancient tree ferns and towering rock formations allows for some rest before the steep 1-hour exit.
This adventure requires good fitness and either previous abseiling experience or a high level of confidence. If you have not abseiled before please call us before booking.
Your adventure helps support endangered wallabies – find out more here >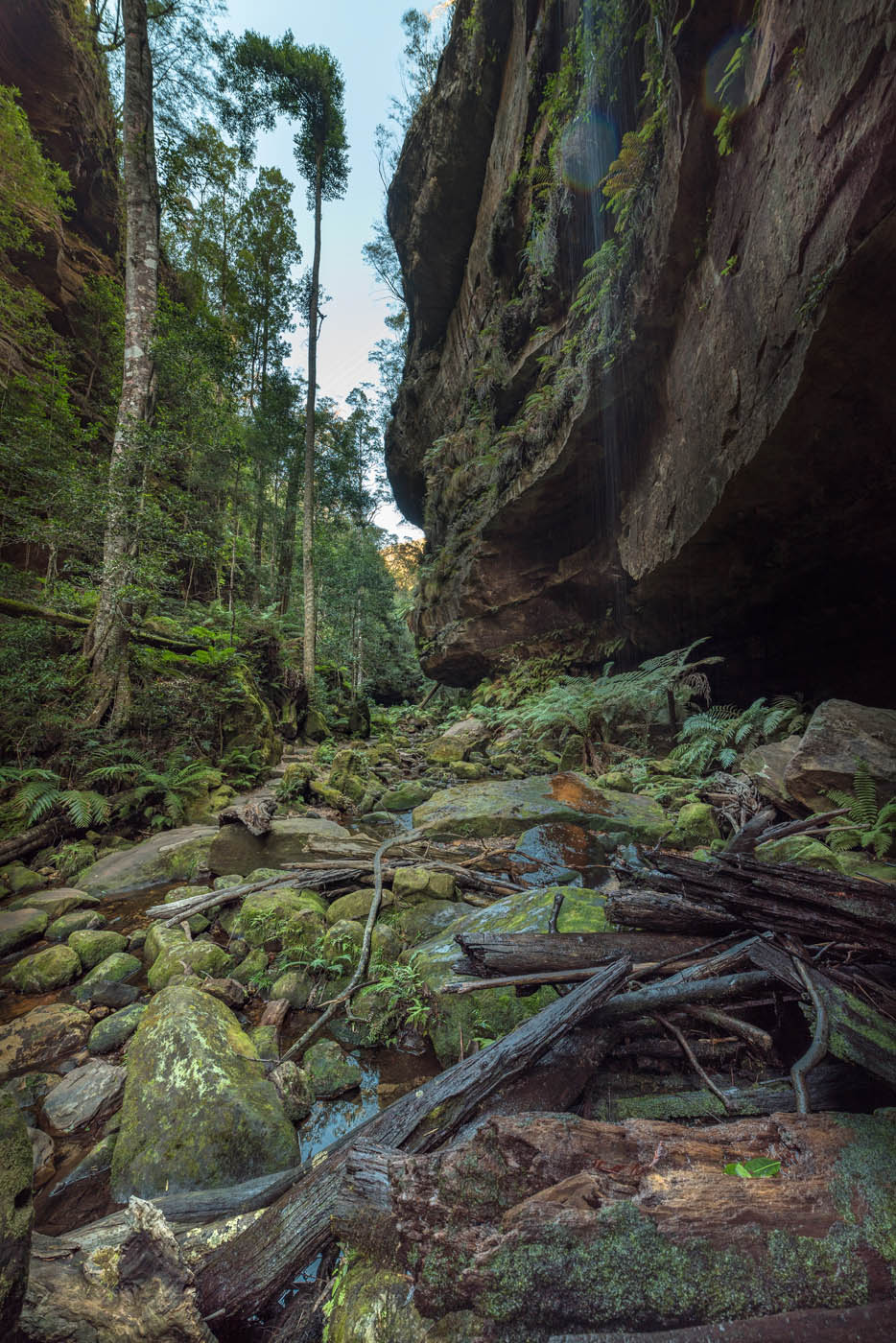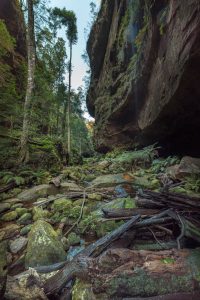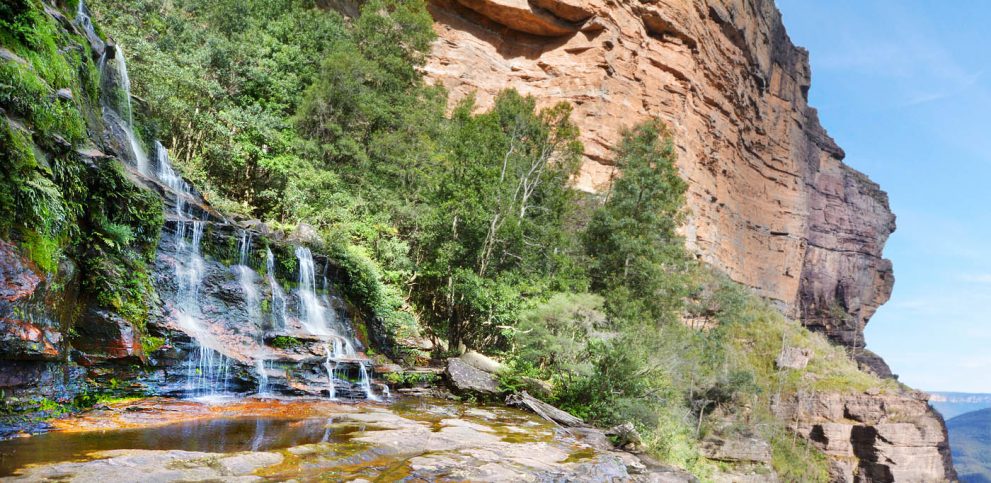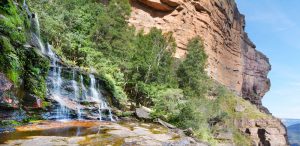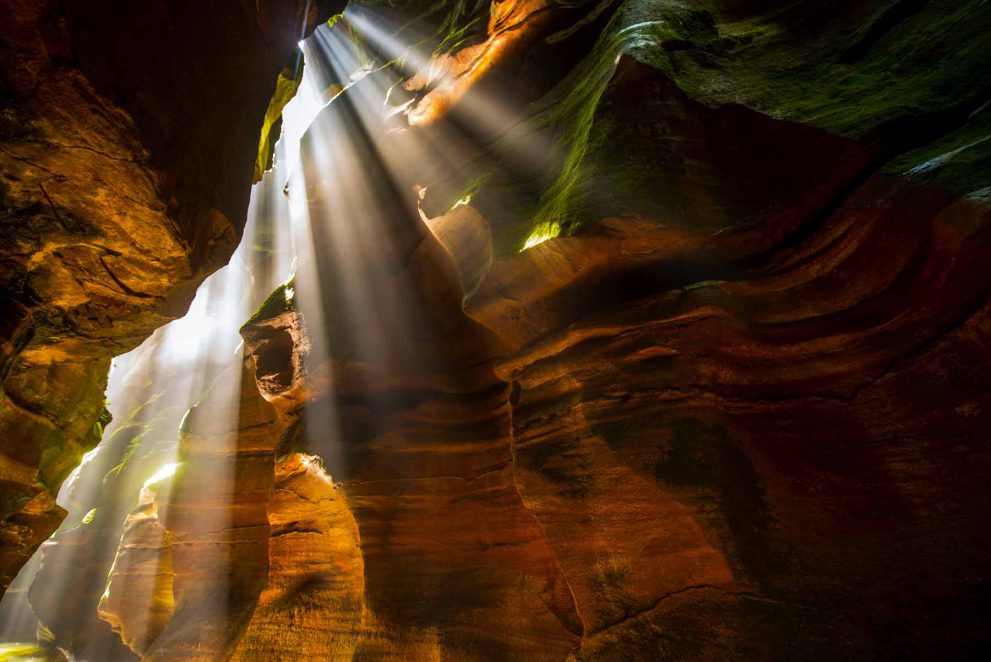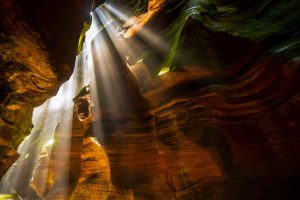 Tigersnake Canyon Gallery