Adventure with us & help fire-affected wallabies

Your adventure can help protect endangered Brush Tailed Rock Wallabies - find out about the efforts to protect these cute native animals and our donations to their cause.
Supporting Endangered Brush Tailed Wallabies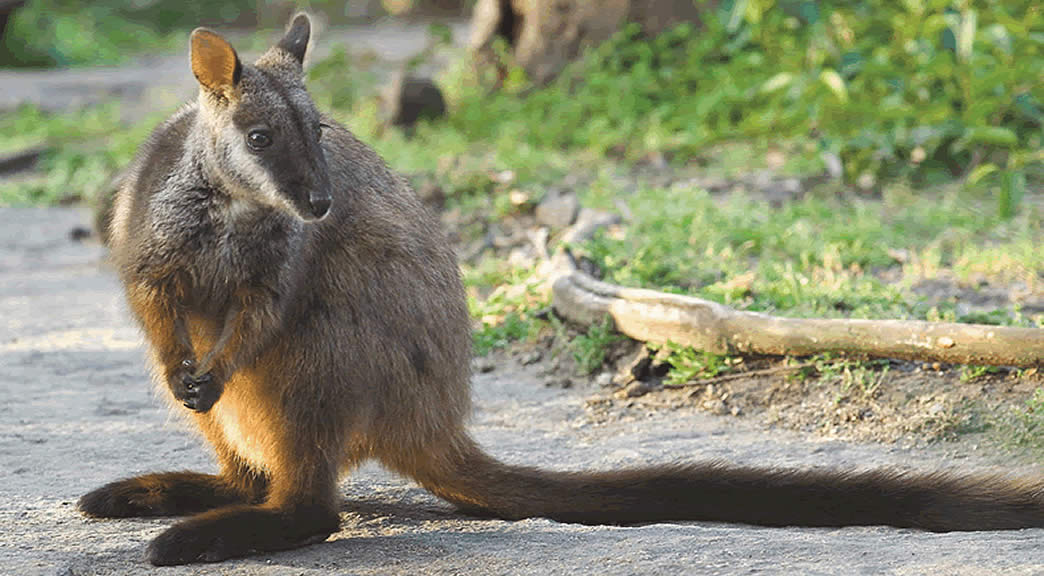 Brush-tailed Rock-wallabies are facing imminent extinction. They were once common throughout Eastern Australia but now only approximately 20 individuals remain in the wild in Victoria and not many more in Kangaroo Valley, the southern extent of their range in NSW.
The bushfires in 2019/20 has presented them with an even graver threat through destruction of their habitat and food sources.
High and Wild will donate $5 on each full day trip to Friends of the Brush Tailed Wallaby who are working to protect the Kangaroo valley colony.
Funds raised are being used for food drops to remote wallaby colonies. As the bush recovers from the recent fires and food becomes more available we will direct funds into other programs supporting these endangered animals.
To help support these animals, simply tick the box on checkout and we'll send $5 from your booking to Friends of the Brush Tailed Rock Wallaby.
Book a Canyoning, Abseiling, Rock Climbing or Bush Survival adventure today!