Wollangambe Canyon
In this unique canyon it is possible to take a li-lo (inflatable airbed) and 'raft' along the river, descending small rapids on the way.
The walk to and from the canyon is very scenic with views of Wollemi National Park, famous for the Jurassic Wollemi pines. There's no abseiling, but the opportunity for fun water jumps more than makes up for it. At some point along the journey we break for our famous lunch.
There is also an opportunity to explore narrow side canyons such as Kelvinator, so named for its chilly water.
A 1.5-hour uphill walk takes you back to the car. Tough going, but worth it.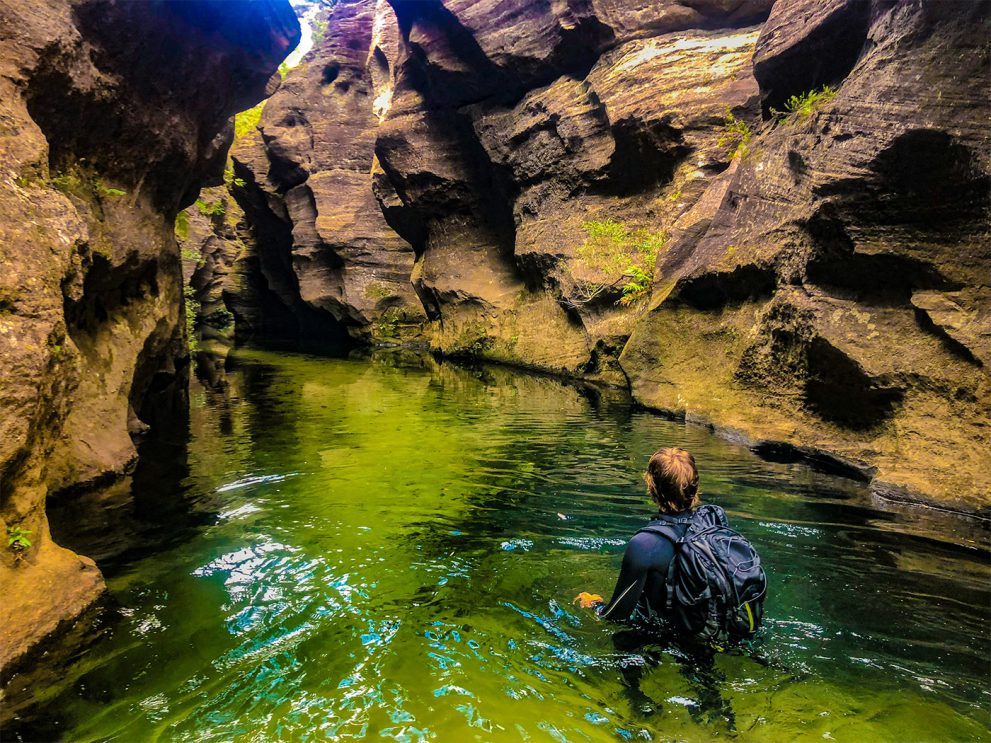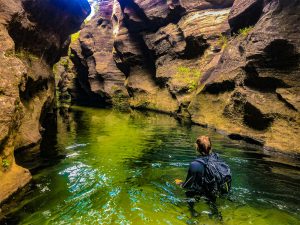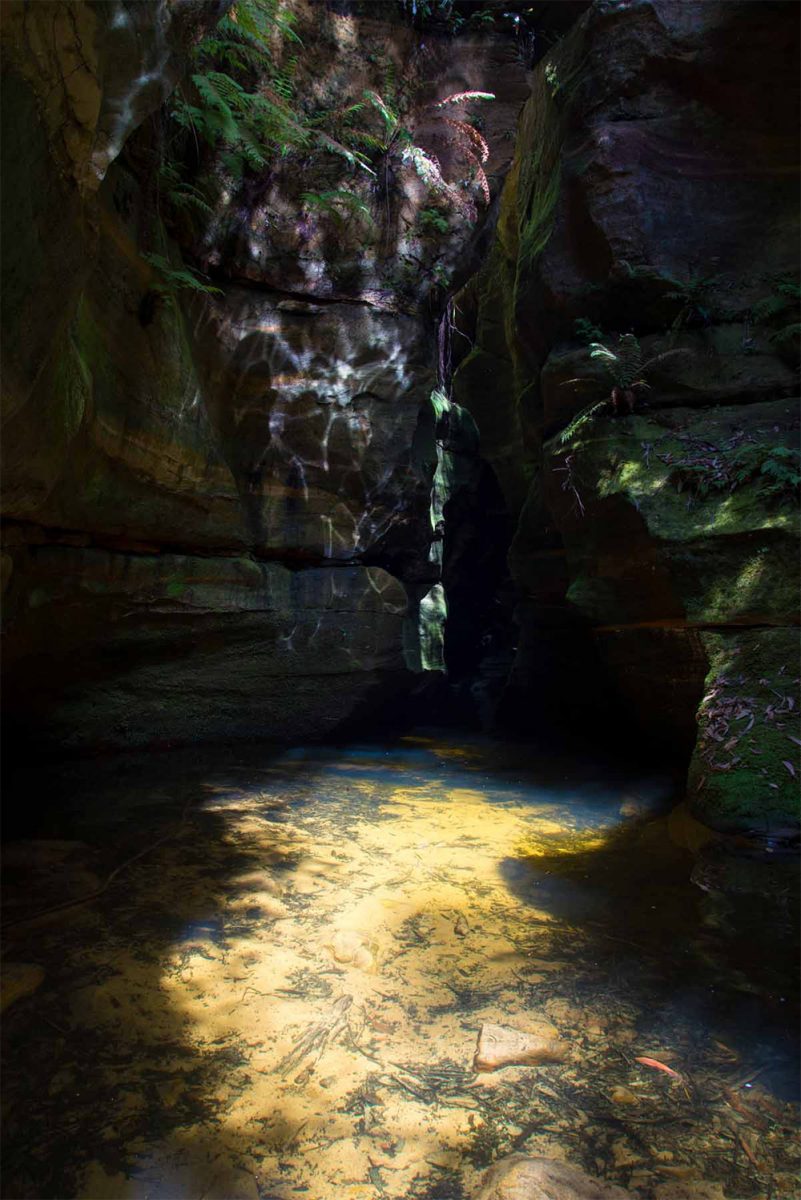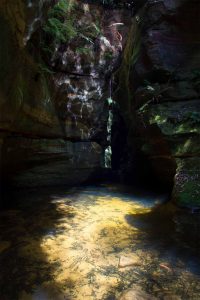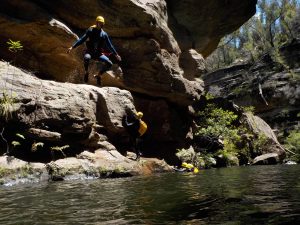 Wollongambe Canyon Gallery